Process Services
Home > Process Services
Service of Process in India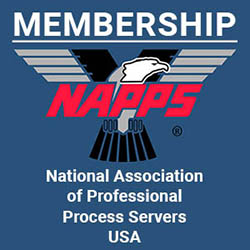 Process service or service of process in India is a task of handing over the documents to the respondents in any specific case. People are notified of actions against them or court procedures involving them through the delivery of legal documents. Legal documents such as summons, complaints, subpoenas, order to show cause, writs etc.

As per the courts the documents once served and thereafter they are ready to proceed with the court proceedings. The service of legal papers actually informs the respondent of their involvement and visit the court according to the given timeframe. The rules regarding the international process service depend on the laws of the country where the service of process is to be conducted. As in India we are very much experienced and have conducted numerous process services in India for almost all the major jurisdictions.

We assure you of our capabilities and experience in conducting process service in India. Our professional process servers are able to serve the documents anywhere in India including all major cities and states such as Mumbai, Delhi, Bangalore, Hyderabad, Ahmedabad, Chennai, Kolkata, Surat, Pune, Jaipur, Lucknow, Kanpur, Nagpur, Indore, Thane, Bhopal, Visakhapatnam, Salem, , Patna, Vadodara, Ghaziabad, Ludhiana, Agra, Nashik, Ranchi, Faridabad, Meerut, Rajkot, Varanasi, Srinagar, Aurangabad, Dhanbad, Amritsar, Navi Mumbai, Allahabad, Howrah, Gwalior, Jabalpur, Coimbatore, Vijayawada, Jodhpur, Madurai, Raipur, Kota, Chandigarh, Guwahati, , Mysore, Tiruchirappalli, Bareilly, Aligarh, Tiruppur, Gurgaon, Moradabad, Jalandhar, Bhubaneswar, Warangal, Mira-Bhayandar, Jalgaon, Guntur, Thiruvananthapuram, Bhiwandi, Saharanpur, Gorakhpur, Bikaner, Amravati, Noida, Jamshedpur, Bhilai, Cuttack, Firozabad, Kochi, Nellore, Bhavnagar, Dehradun, Durgapur, Asansol, Rourkela, Nanded, Kolhapur, Ajmer, Ujjain, Siliguri, Jhansi, Jammu, Mangalore, Erode, Tirupati, Udaipur, Kozhikode, Bokaro, Patiala, Agartala, Muzaffarnagar, Rohtak, Bhilwara, Muzaffarpur, Mathura, Bilaspur, Thrissur, Alwar, Panipat, Aizawl, Karnal, Bathinda, Sonipat, Imphal, New Delhi, Pondicherry, Haridwar, Sri Ganganagar, Secunderabad, Yamunanagar, Panchkula, Gandhinagar, Bhiwani, Ambala, Alappuzha, Shimla, Phagwara, Amaravati, Aurangabad, Gangtok, Vasco Da Gama. In case, the respondent tries to evade the service or avoid our professional process server, our process servers are experienced and know how to deal in such situation in front of the respondent.

As per the courts and lawyers it's always recommended to use a professional process server for the service of legal documents. We understand the sensitivity and the different circumstances where a professional approach is required. Our Indian process servers are well trained for that and work with utmost professionalism.
Serving Divorce Papers in India
We have conducted thousands of process services related to serving divorce documents in India. We understand that for a case filed in a court in the USA or any other jurisdiction, the service in India under The Hague Convention/Personal Service is generally required. Specially, if the judgment given by a court in the USA (or any other foreign country which is signatory to the Hague Convention), is to be enforced in India, then service under the Hague Convention is required. The process service of divorce papers can be conducted at the workplace/residence of the respondent.

However, since the service under the Hague Convention takes a longer time, some people prefer to do both. And mostly prefer personal service of documents as it is quick and more efficient. Our professional servers in India are well trained to deal with the complicated assignments where the address is not known or the respondent tries to evade the service. We are the best known private process servers in India as we are mostly recommended by our clients. After completion of the service, the process server will suffice a notarized affidavit of service; a proof of process service.
Skip Trace and Service of Legal Papers
Our huge network of Skip Tracers in India help us find the whereabouts of the respondent whose address in not available to conduct the service of process. We have huge network of local investigators in India and through various sources we are able to trace the current whereabouts of the respondent.

Mostly, skip tracing services is required by those clients who do not have the complete address of the respondent to serve the legal papers in India. Or, in case the respondent is not residing anymore on the address. In such cases, skip tracer services come in action and locate the current address of the party/subject.

Service of Subpoena in India is being practised by Indian process servers from a long time now. Service of Subpoena is basically required when the subject person is required to attend the court. Through a Subpoena the subject is directed to appear before court in a provided timeframe.

Whether it is Subpoena, Writ, summons, petition; our professional process servers deliver each legal document with complete confidentiality. Our clients rely on our esteemed process server services in India. Our services are quicker and much more efficient and economical than our competition. We advise you to stay safe from a few fraud process servers in India who are new and compromise with the quality and lack in experience. Choosing a wrong process serving agency/process server also risks the case in many ways.
The Hague Convention Process Service in India
FORMAL SERVICE OF PROCESS IN INDIA: The formal service is conducted through Ministry of Law and Justice in India. This method usually takes 2 months to complete and for the authority to send a certificate of service. We however do not have a direct role in serving the documents as Ministry of Justice takes care of the same. We however on behalf of our clients arrange the service and make continuous follow ups regarding the same and we have well maintained relations in the local authorities as well.

In general, we conduct our services through informal service of process which is the responsibility of our own process server to deliver the documents on right place and in right hands.

In case you have further queries regarding service of process in India, feel free to write to us at [email protected].