Process Service in India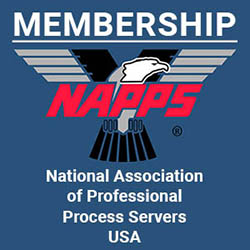 Process Servers India is one of the first and the most trusted provider of process service in India. We feel proud to inform you that you are at the right place as we being the most affordable and reliable process serving agency of India.

We conduct service of process in India for all our International clients from USA, Canada, Europe, Africa, Middle East and Australia. We are one of the most recommended service providers of process service. We have been Serving Divorce Papers in India, Subpoena serving in India, Serving Legal Papers in India, Serving summons, petitions, writs etc. Our Process Service unit of India is under Greves Protection Management, GREVESGROUP®. GPM has been Serving Documents in India, including all types of judicial documents and legal papers in reliable and responsible approach with professionalism.

We do have physical offices in India unlike the other Indian Process service agencies that are not even registered as a legit company in India. Our Indian process servers are present in most of the major cities of India and are available for quickest service possible. We are covering entire India including Mumbai, Delhi, Bangalore, Hyderabad, Ahmedabad, Chennai, Kolkata, Surat, Pune, Jaipur, Lucknow, Kanpur, Nagpur, Indore, Thane, Bhopal, Visakhapatnam, Salem, , Patna, Vadodara, Ghaziabad, Ludhiana, Agra, Nashik, Ranchi, Faridabad, Meerut, Rajkot, Varanasi, Srinagar, Aurangabad, Dhanbad, Amritsar, Navi Mumbai, Allahabad, Howrah, Gwalior, Jabalpur, Coimbatore, Vijayawada, Jodhpur, Madurai, Raipur, Kota, Chandigarh, Guwahati, , Mysore, Tiruchirappalli, Bareilly, Aligarh, Tiruppur, Gurgaon, Moradabad, Jalandhar, Bhubaneswar, Warangal, Mira-Bhayandar, Jalgaon, Guntur, Thiruvananthapuram, Bhiwandi, Saharanpur, Gorakhpur, Bikaner, Amravati, Noida, Jamshedpur, Bhilai, Cuttack, Firozabad, Kochi, Nellore, Bhavnagar, Dehradun, Durgapur, Asansol, Rourkela, Nanded, Kolhapur, Ajmer, Ujjain, Siliguri, Jhansi, Jammu, Mangalore, Erode, Tirupati, Udaipur, Kozhikode, Bokaro, Patiala, Agartala, Muzaffarnagar, Rohtak, Bhilwara, Muzaffarpur, Mathura, Bilaspur, Thrissur, Alwar, Panipat, Aizawl, Karnal, Bathinda, Sonipat, Imphal, New Delhi, Pondicherry, Haridwar, Sri Ganganagar, Secunderabad, Yamunanagar, Panchkula, Gandhinagar, Bhiwani, Ambala, Alappuzha, Shimla, Phagwara, Amaravati, Aurangabad, Gangtok, Vasco Da Gama etc. We offer prompt process service to our clients; Individuals, Law Firms, Landlords, Corporations, Banks, Real Estate and Management Firms etc. With high credibility and trustworthiness we achieved with an experience of more than two decades in process server services in India.

We serve almost all kind of documents including but not limited to these only which are mentioned below;
Serving child custody papers in India
Process service of Divorce papers in India
Serving summons, petitions, writs in India
Serving Judicial Papers in India
Service of documents issued from foreign courts
Process Service through The Hague Convention Method in India (Formal Method of Service)
And many other documents are served as well
Personal Process Service in India
Our process servers are well experienced in conducting personal process service or serving legal papers in India. In this case, the address is known and our process server reaches the address and explains the respondent the purpose of their visit. When the server has made the delivery of legal papers, our server tries to get a signed acknowledgment from the respondent. Anyhow, in few cases the respondent agrees and for others they don't sign the acknowledgment. However, in any situation our Indian process server swears an affidavit of service in front of the notary public. It is acceptable in nearly all the jurisdictions and acts as a hard-core proof of the Service of Process in India.
The Hague Convention Service in India (Informal Process Service in India)
As India is a Member of Hague Conference on Private International Law. In accordance with the convention, each signatory state is required to designate a Central Authority to undertake to receive the requests for service coming from the other contracting states. Accordingly, India has designated, the Ministry of Law and Justice, Department of Legal Affairs as the Central Authority under the convention. In a few cases the foreign courts demand a service through The Hague convention in India. For which we provide the same to our clients and expedite the process.

This method usually takes 2 months to complete and for the authority to send a certificate of service. We however do not have a direct role in serving the documents as Ministry of Justice takes care of the same. We however on behalf of our clients arrange the service and make continuous follow ups regarding the same and we have well maintained relations in the local authorities as well.
Skip Trace in India
In some cases the address might not be available with you for serving the documents in India. Our skip tracers and investigation team in India can easily trace the current address of the individual to whom the papers are to be served.

We have huge network of local investigators in India and through various sources we are able to trace the current whereabouts of the respondent. Once the address is traced our server conducts the service at the address and provides an affidavit of service. Once the affidavit is prepared, we send a scanned copy to the client and then the original is sent via express courier.

We shall be more than happy to assist you with delivery of legal documents in India. GREVESGROUP® promises to handle your case with utmost confidentiality and proper professionalism. We shall be providing you the quickest and the most reliable services.

In case you have further queries regarding service of process in India, feel free to write to us at [email protected].